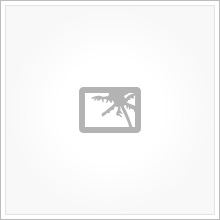 Approach
I design bespoke workshops or programmes depending on your needs. They are experiential and collaborative. I use a range of methods, frameworks, tools, theories and approaches.
Whether it's for the sake of individual growth or team/organisational growth I use a range of diagnostic tools to clarify the directed outcomes and starting points. Depending on the scope of the project I will work in collaborative and iterative ways using my own unique processes that harness our collective expertise to design and deliver an impactful experience for everyone involved.
I work with the whole person or system – focusing on who we are being as well as what we are doing.
I aim to raise awareness of our self, other and the relationship system we work in. For example, identifying default patterns of thoughts or what is important to us and what drives us, and a basis to make more meaningful decisions and take more impactful actions. These powerful choices will support you or your team to:
Intentionally cultivate positive habits
Create more effective relationships
Design robust yet flexible systems
There are three key beliefs at the core of my approach based around Leadership, Intention and Legacy.
Leadership. We are all leaders. A leader is someone who takes responsibility for their world1, no matter how big or small they choose their world to be. Leadership starts by taking responsibility for our internal world.
Intention. It follows that how we feel and manage our inner world affects how we show up every day. Whether we like it or not, how we are feeling day to day – whether it is calm, happy, stressed or anxious – affects our decision making, engagement with the world and effectiveness. Being intentional about how we show up allows for life to unfold from a place of control.
Legacy. The impact we have on others is grounded on who are today and how we show up in the world: Leaving your legacy means living your legacy

.
1 CTI Leadership definition of leadership 
2 Bill O'Brien. former CEO, Hanover Insurance